WELCOME TO Villains Are Destined to Die WIKI
STORY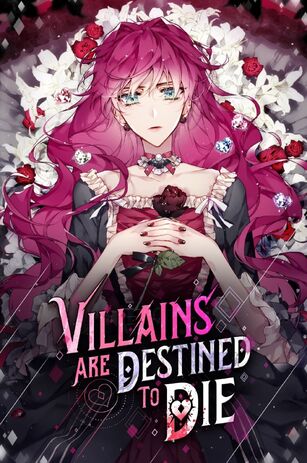 Villains Are Destined to Die is a Korean Web Novel later converted to Manhwa covering Drama, Fantasy, Psychological and Romance genres. Story created by Gyeoeul Kwon (twitter) and art by Suol (twitter/ twitter 2/ pixiv)
---
This game's got me obsessed! It's like it's taken over my life... wait—HARD MODE ACTIVATED. No-no-no-no-no! It has literally taken me and thrown me into the part of Penelope Eckhart. Love is easy as the heroine, but as the hated villainess, I'm trying very hard not to die… at the hands of my brothers… the prince… a fork… every possible ending is death! This world is stacked against me, but can my wits and insider game knowledge score the affection of these male characters? Or the reset button???
---
Villains Are Destined to Die (Official Name)

Death Is The Only Ending For The Villainess (Alternative Title)

The Villain's Ending Is Death (Alternative Title)
Daum

Foxtoon

KakaoPage

Lezhin

Naver

---
Community content is available under
CC-BY-SA
unless otherwise noted.